There is growing evidence that cannabis can help offer a respite from the symptoms of depression, so here are our top 5 strains to lend a hand.
It's no secret that smoking cannabis can be a very uplifting and rewarding experience, and it is harnessed everyday by thousands of people for just that – helping to relieve the symptoms of depression. It is something that has been acknowledged by both anecdotal reports and science, and research institutions are even looking to how it can be harnessed as a prescribed drug.
However, although cannabis certainly has potential to help, it is important to understand that it is not a cure for depression, but rather, a temporary relief. Beating depression is not just about feeling energized and active, if it was, curing it would be as simple as drinking an energy drink. It is about relieving a weary mind, soothing it, and allowing it to relax.
Sativa strains are stereotypically seen as the go to strains for this; but for many, a pure sativa can actually be too much. For this reason, a sativa dominant hybrid, that is both activating and a bit sedating at the same time, tends to be the most preferred choice. Also, generally speaking, you want to stay away from pure indicas, as couch-lock can be pretty counter-productive where depression is involved.
At the end of the day, everyone is different, and will need to find their own balance, but the following 5 strains are all great places to start.
5 BEST CANNABIS STRAINS AGAINST DEPRESSION
1. BLUE DREAM (HUMBOLDT SEEDS)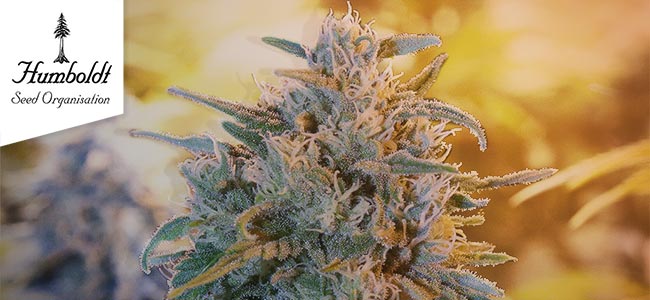 Blue Dream is a high yielding sativa dominant hybrid that both uplifts the mind whilst easing tension, anxiety, and stress. It is the child Blueberry x Haze, and produces some of the tastiest, fruitiest bud around. It is a fast grower, taking roughly 65-70 days to flower, and produces yields that should keep you stocked up for quite a while to come.
2. AK-47 (SERIOUS SEEDS)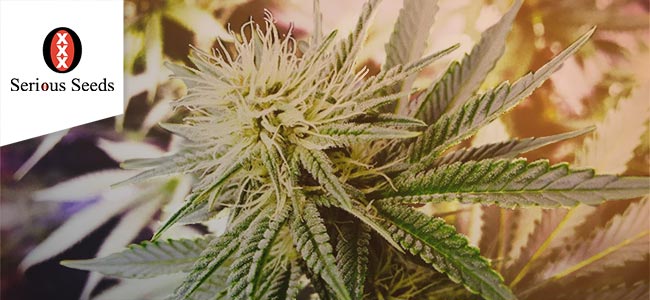 Dubbed the "one-hit wonder", AK-47 is a strain of cannabis that can take even the most season of smokers by surprise. It is an extremely potent sativa dominant hybrid that has won various awards for its quality (it is one of the most decorated strains of all time!). With a flowering time of 53-63 days, AK-47 is a strain with both fast turnaround, and high that relaxes both body and mind, relieving anxiety, and whisking you away far up into the clouds.
3. AMNESIA HAZE (ROYAL QUEEN SEEDS)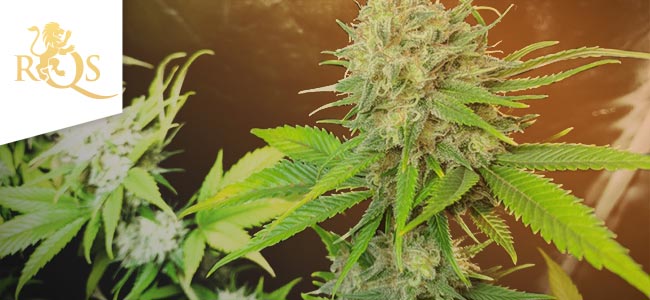 A coffeeshop favorite, Amnesia Haze is well known for its potent potential to relax the mind (the name kind of gives it away!). Expect high yields of some tasty top shelf stuff; with a flowering time 63-70 days, this bud turn your consciousness off, giving your mind an opportunity to recuperate.RELATED STORYTHE TOP 10 MEDICAL CANNABIS STRAINS
If you're lucky enough to live in an area where medical marijuana is legal, you're likely familiar with the abundance of cannabis strains out there.
4. JACK HERER (GREENHOUSE SEEDS)
Another classic, the Jack Herer strain of cannabis was named after one of the most prominent and influential cannabis activists of our time. It is a mix of Haze x Red Skunk, and has a flowering time of roughly 56 days. As a testament to its genetics, Jack Herer has become an extremely sought after strain the world over – having won at least 12 awards. Much like the other sativa dominant strains of this list, it is both activating and relaxing at the same time, affecting both mind and body.
5. GIRL SCOUT COOKIES (CALI CONNECTION)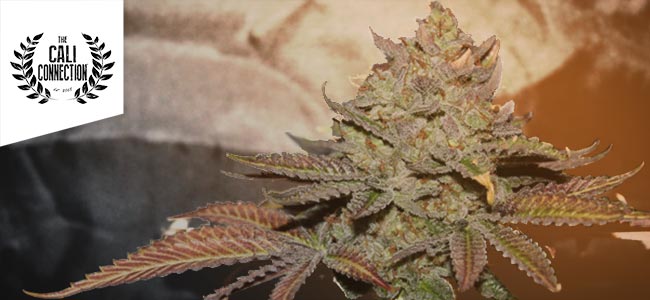 Last but not least, Girl Scout Cookies is a West Coast legend shrouded in mystery. What we do know is that this beauty can really blow your troubles out of the water, easing tension, relaxing the mind, and melting away anxiety. She is well worth a go, especially when you consider she flowers in as little as 55-63 days.
There is no one-stop, easy cure to depression, but hopefully the above strains can offer some degree of comfort in the fight against it.